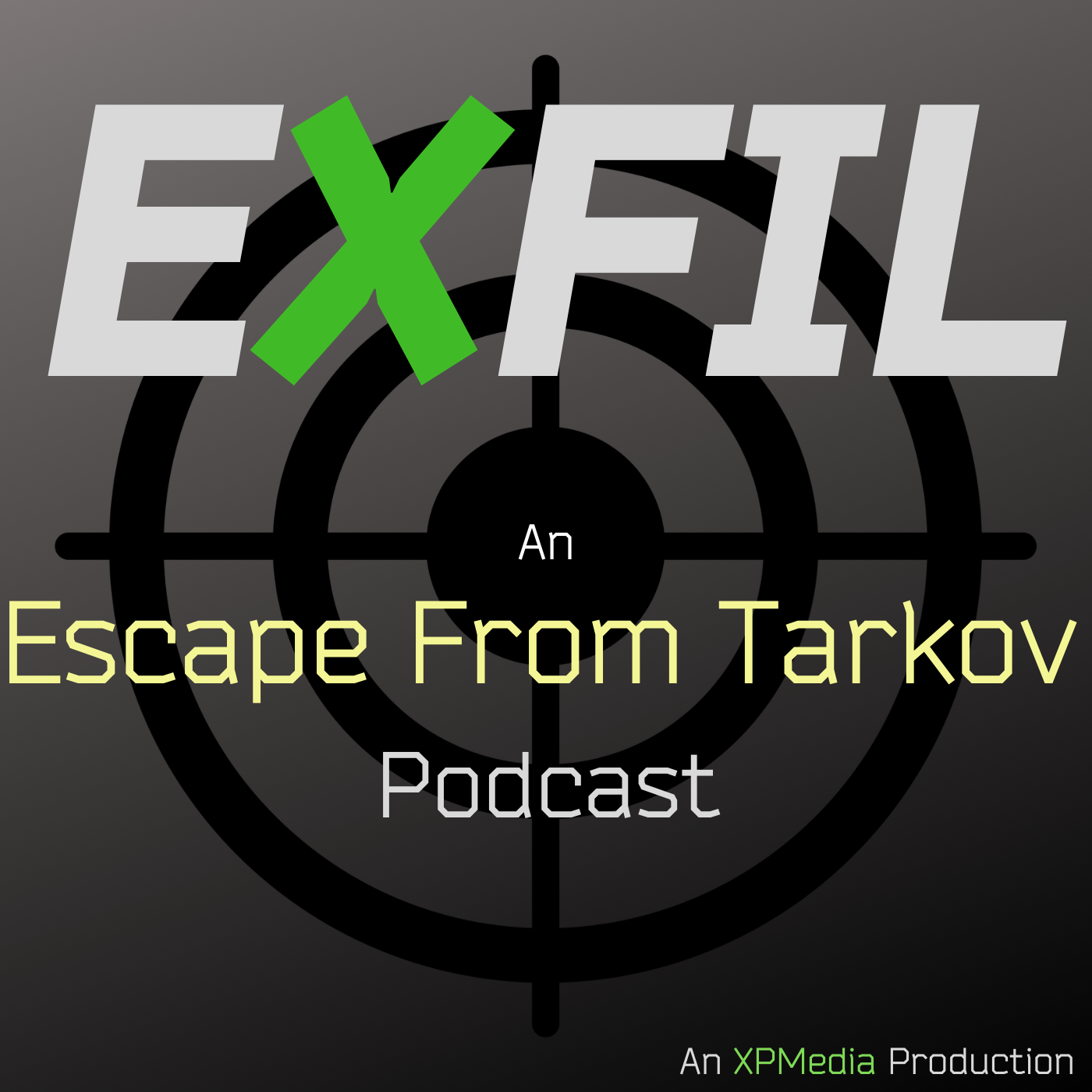 Exfil is a weekly Escape From Tarkov Podcast
On this episode MTBtrigger and Ronal discuss the first section of survey results from the Exfil Community Poll.  This week's topic is Stash Value.
MTB and Ronal also talk about community and what it means in a surprising introspective moment caused by the overwhelming number of surveys filled out.
The pair ends with a deep dive into what types of systems could take advantage of the already created Stash Value calculation and how that could be used to develop long term mainstays in Escape From Tarkov.
All this and more in the episode!
Catch up with MTBTrigger or Ronal at the EXFIL discord:  https://discord.gg/deU7RSs
Patreon is now live and active for those that are looking to directly support the podcast - https://www.patreon.com/XPMedianow (Thanks to those of you that nudged us to create this)
Podcast Direct Contact & Socials:
Twitter - @EXFILpodcast
Email - xpmedia2020@gmail.com
Youtube - XPMedianow
Website - www.xpmedianow.com
MTBtrigger Contact:
Twitter - @mtbtrigger
Twitch - twitch.tv/mtbtrigger
Ronalgaming Contact:
Twitter - @ronalgaming
Discord - Ronal#8004